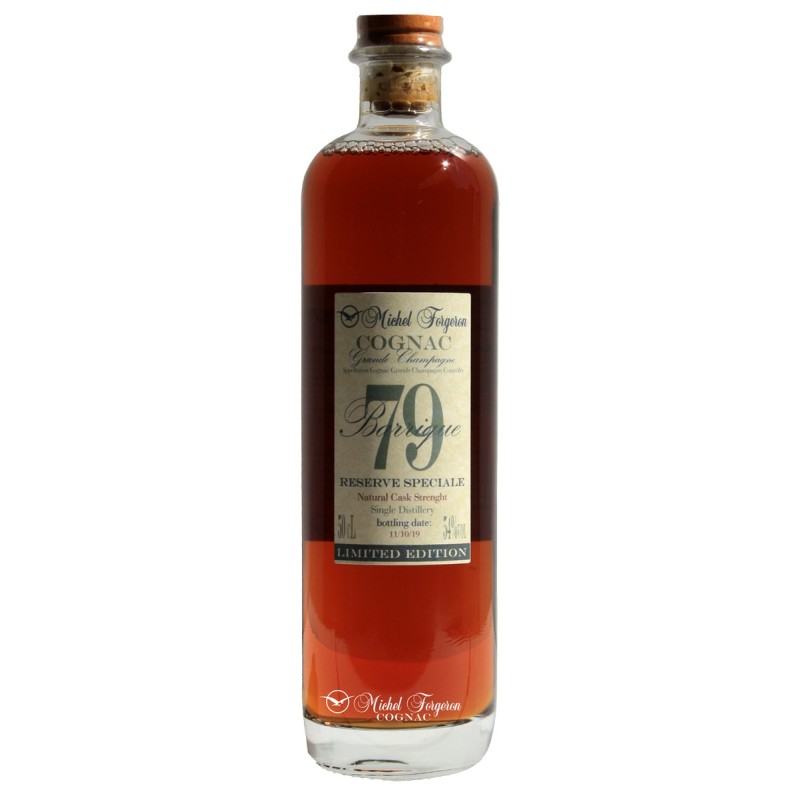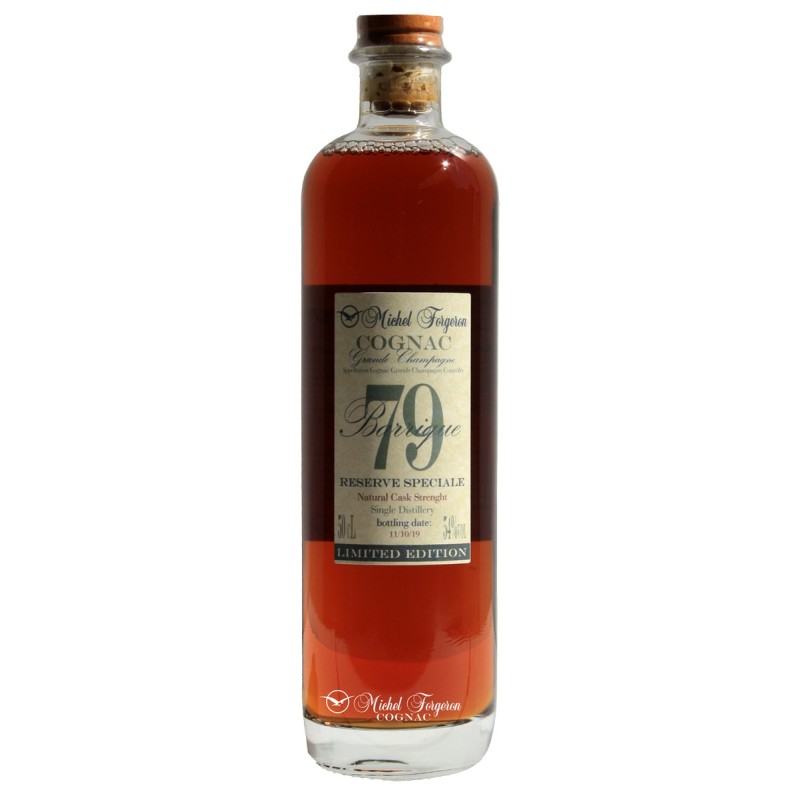  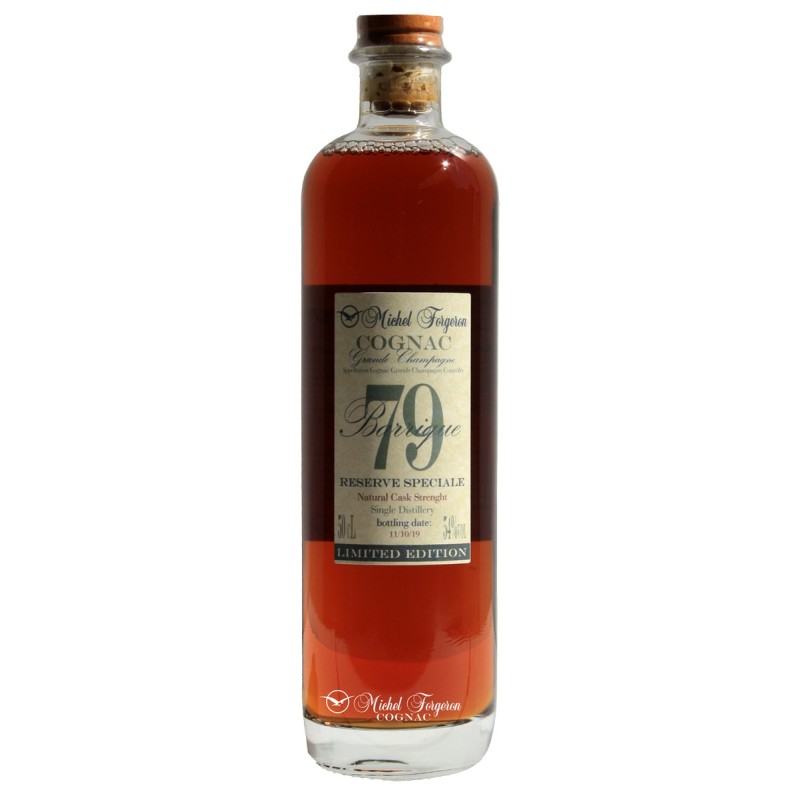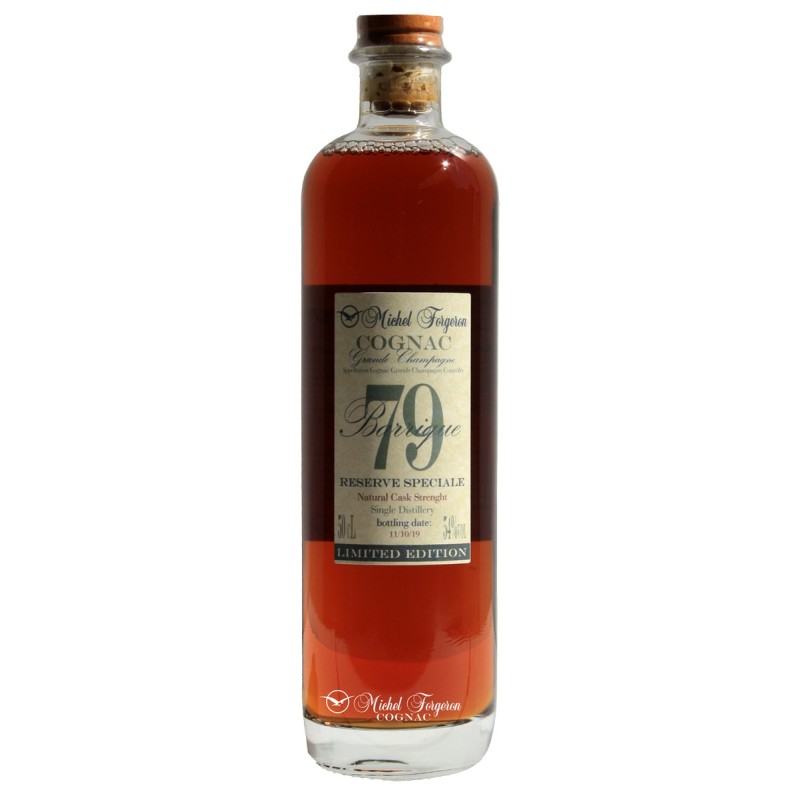 Cognac "Barrique 79" - 50cl
Predominantly woody and powerful, it will be appreciated as a digestive, with a Quai d'Orsay Impérial cigar.
Read full description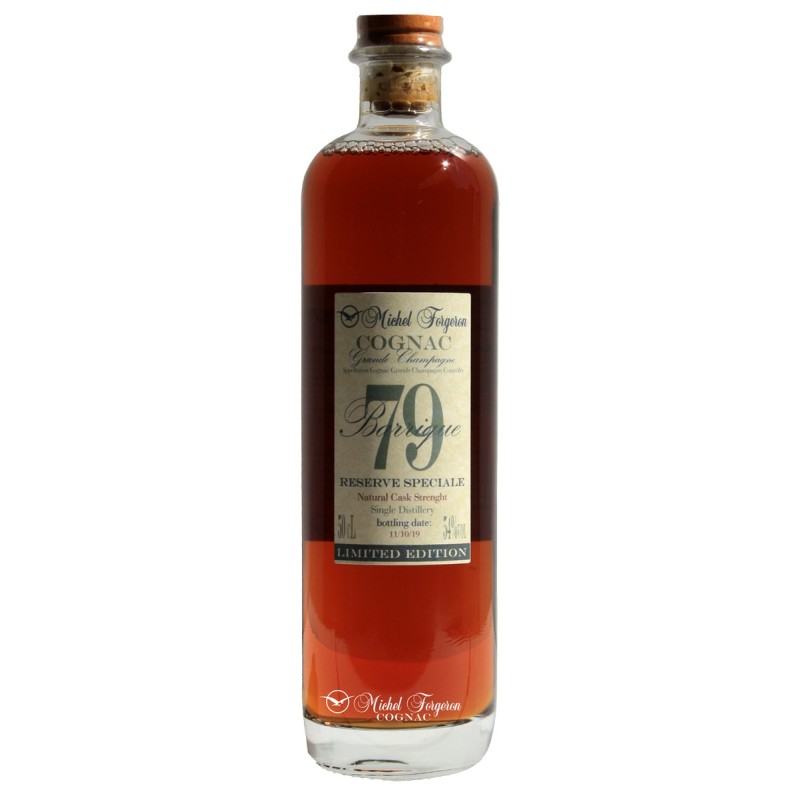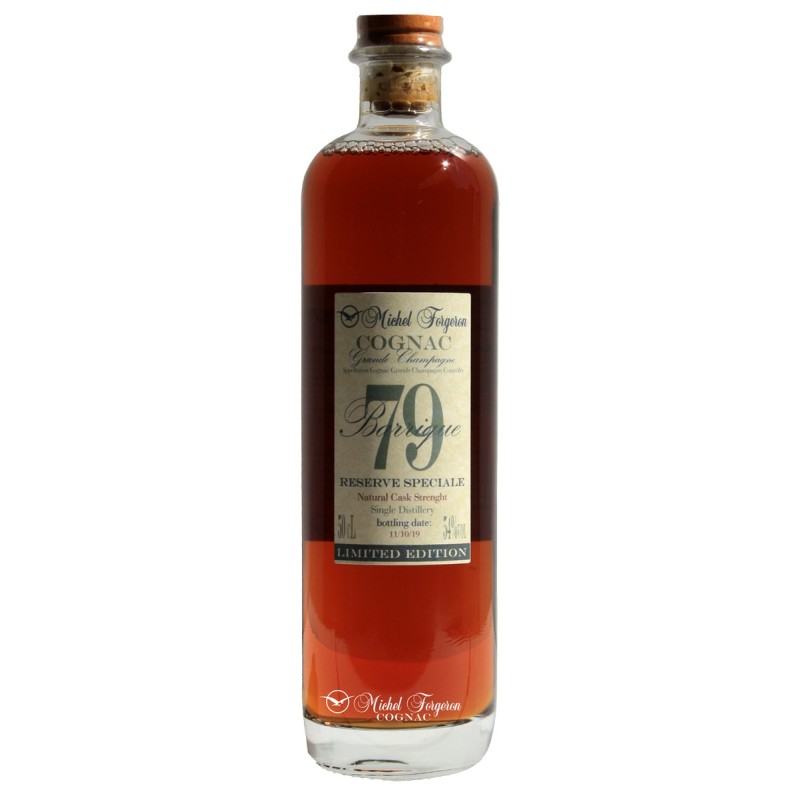 Terroir
Like all Michel Forgeron cognacs, this Cognac "Barrique 79" comes from the Grande Champagne region, the most prestigious of the Cognac production area.
Ageing
The Cognac "Barrique 79" has been aged for more than 40 years in French oak barrels in the cellars of the Forgeron estate, and has a natural strength of 54% vol.

Tasting
Visual inspection:
Barrique 79' Cognac has a mahogany colour with hints of amber.
Olfactory examination:
A first, very expressive floral nose is followed by a dominant woody nose: Bee's wax, chocolate.
Taste test:
A very lively and expressive Cognac in the mouth. Still a great freshness on the palate.
DISCOVER OUR OTHER PRODUCTS