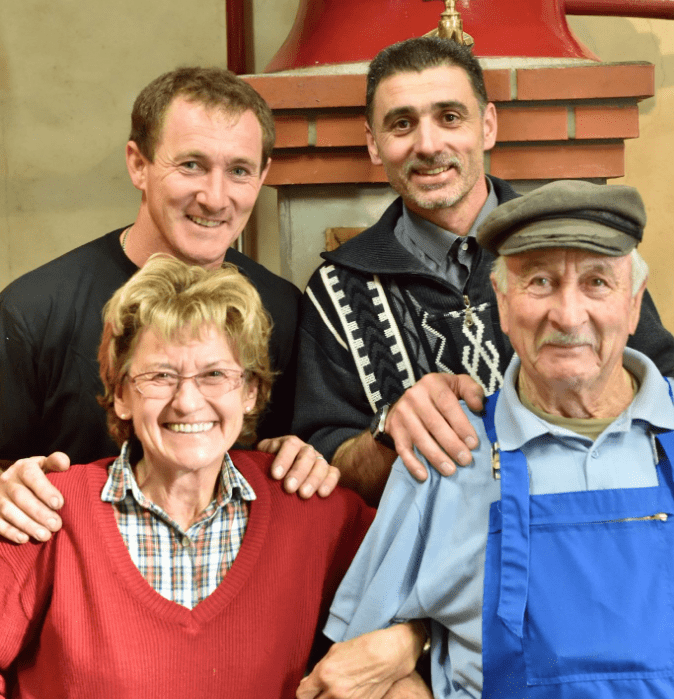 THE MICHEL FORGERON COMPANY
Since 1909, Cognac Forgeron has embodied a story of dedication and passion in the Charente region. It all began when Jean and Ernestine Gonthier bought an elegant Charentaise house and adjoining land in Chez Richon. Humble beginnings that evolve over generations.
In 1960, Michel Forgeron took over after his military service. With his wife Francine, he gradually transformed the estate by planting vines on every available centimeter of land. The buildings become an aging cellar and distillery.
In 1977, the "Michel Forgeron" brand was created, symbolizing the couple's commitment to the exceptional quality of the cognac produced. The following years marked constant growth of the vineyard, modern facilities and a growing reputation.
The next generation is being prepared with Pierre and Christophe, who add their dynamism and expertise to the company. Environmental practices become a priority, as does innovation in production.
In 2009, Cognac Forgeron proudly celebrated its centenary. This family history, rooted in tradition and excellence, continues to unfold through each bottle of "Michel Forgeron" cognac, testifying to a heritage of passion and quality.