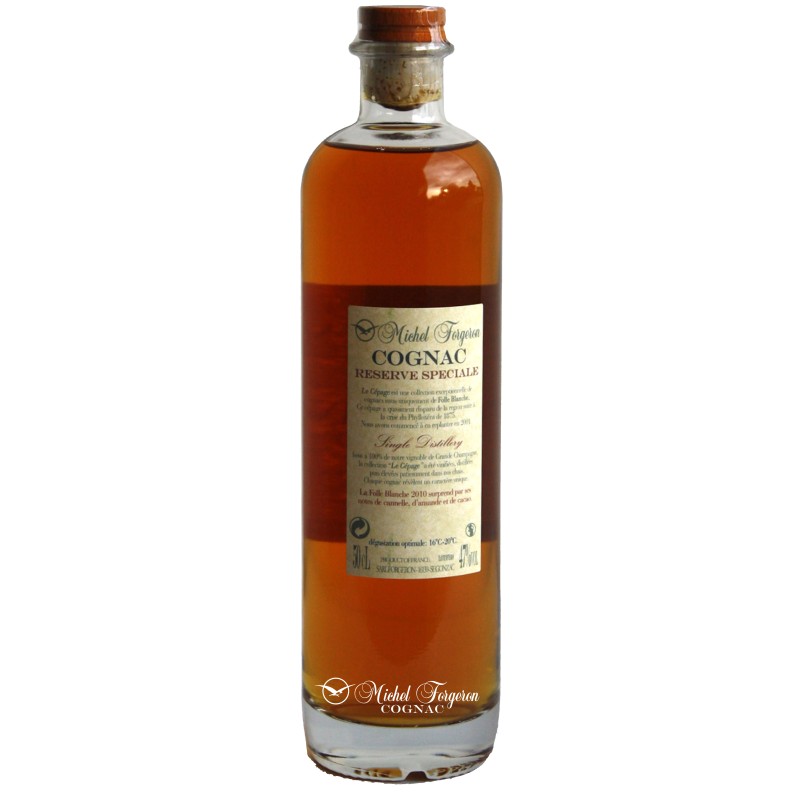  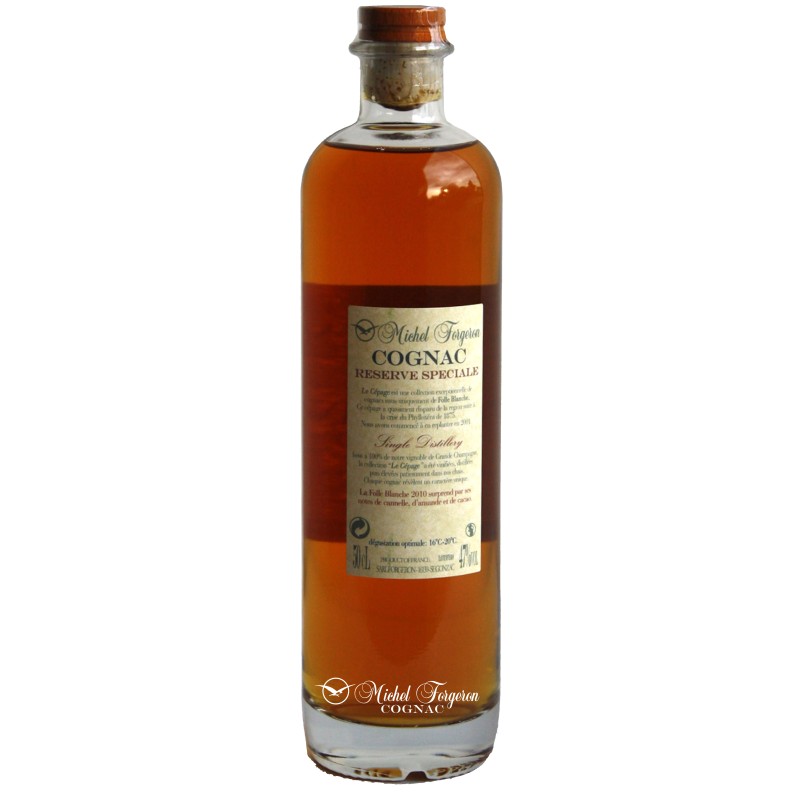 Cognac "Folle Blanche" 2010- 50cl
Spices and blond tobacco, blended with gourmet scents of vanilla and dried apricot.
Read full description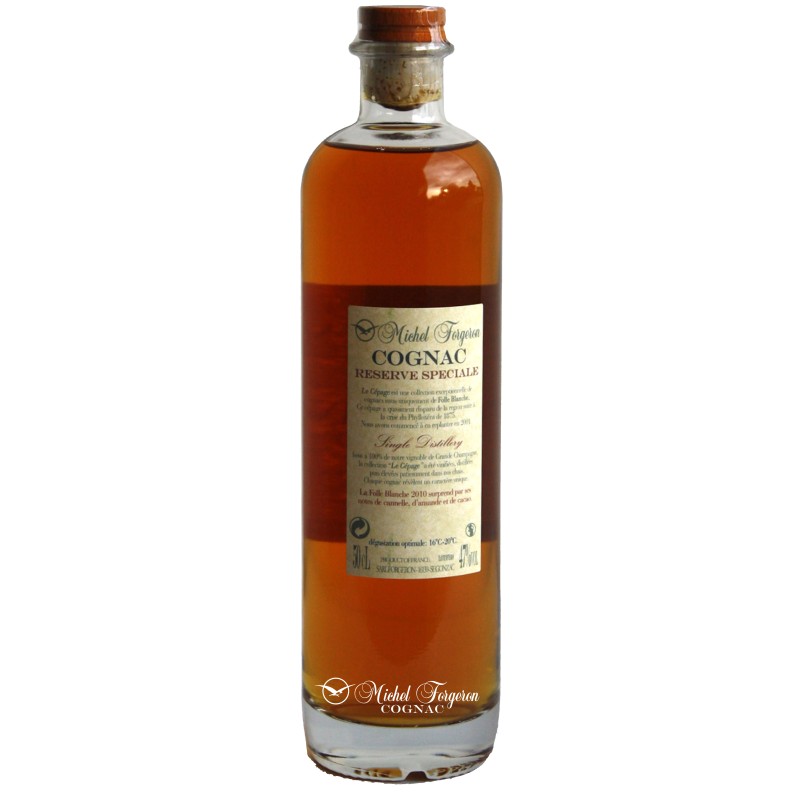 Terroir
Like all Michel Forgeron cognacs, this "Folle Blanche 2010" Cognac comes from the Grande Champagne region, the most prestigious of the Cognac production area.
Ageing
This Cognac "Folle Blanche 2010" has been aged for more than 10 years in French oak barrels in the cellars of Domaine Michel Forgeron. It has been patiently reduced by adding distilled water to be offered at 47 degrees of alcohol, a good compromise between preservation of taste and aromas and power in the mouth.
Grape variety
This Cognac is made from the Folle Blanche grape variety alone. It is much fruitier than the Ugni Blanc that is the majority of Cognacs.
Tasting - "The Cognac Archetype"
Visual inspection:
The Cognac "Folle Blanche 2010" has an old gold colour with amber reflections.
Olfactory examination:
A spicy nose of blond tobacco blended with greedy scents of vanilla and dried apricot.
Taste test:
A round, greedy, spicy palate with a hint of citrus fruit bringing freshness. Its zesty and bitter finish will leave a pleasant sensation in the mouth.
Data sheet
Dominant aromas:

Fleurs Blanches (Acacia, Aubépine, Jasmin)

Alcoholic strength:

47%

Composition:

Cognac Brut de fût / partiellement réduit

Main grape variety:

Folle Blanche

Aging:

5 à 10 ans

Terroir:

Grande Champagne: Calcaire tendre

Color:

Ambré
DISCOVER OUR OTHER PRODUCTS