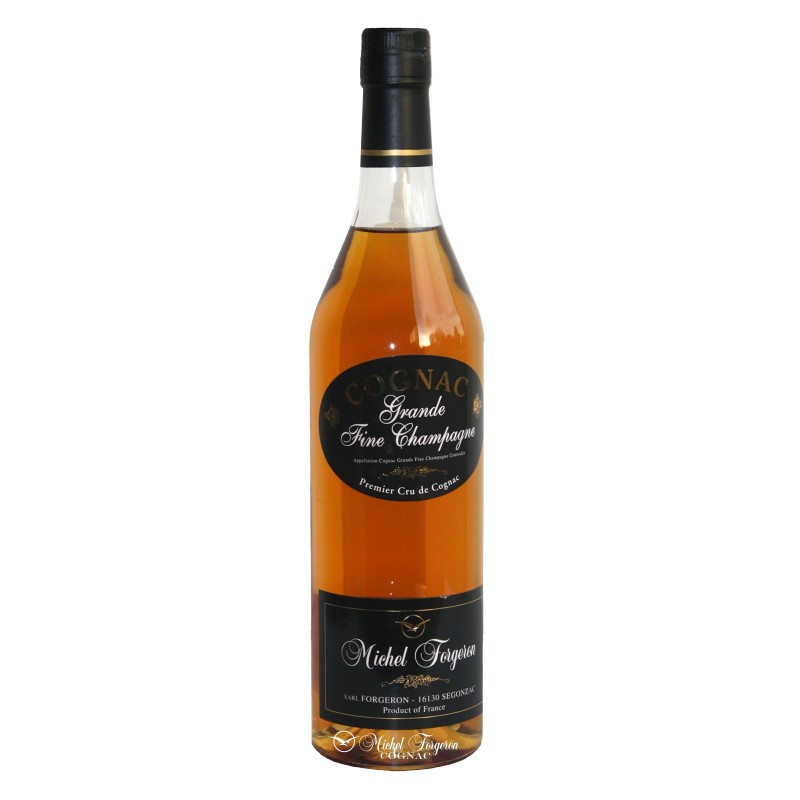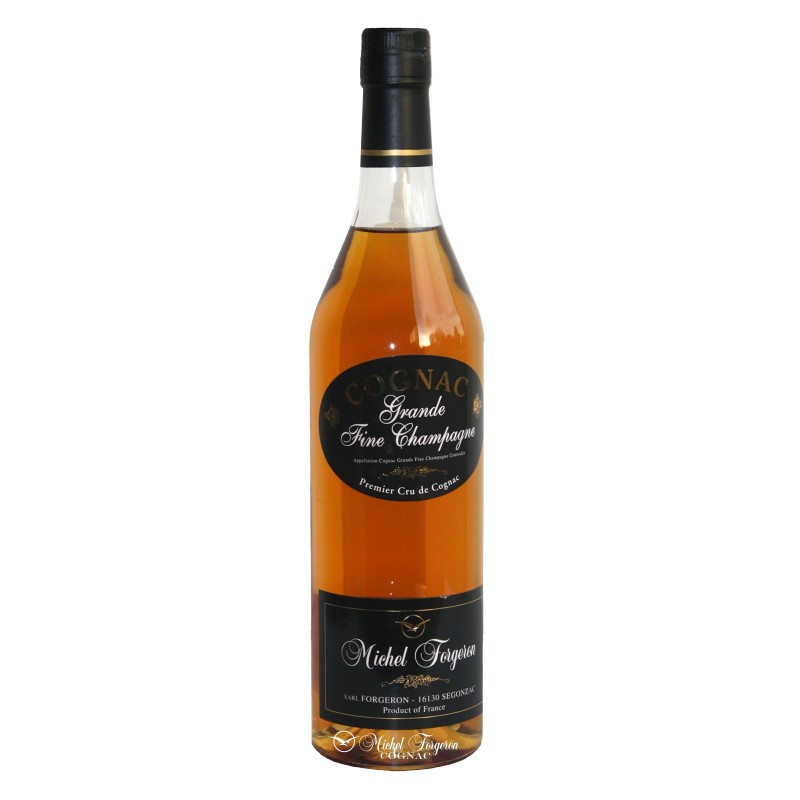  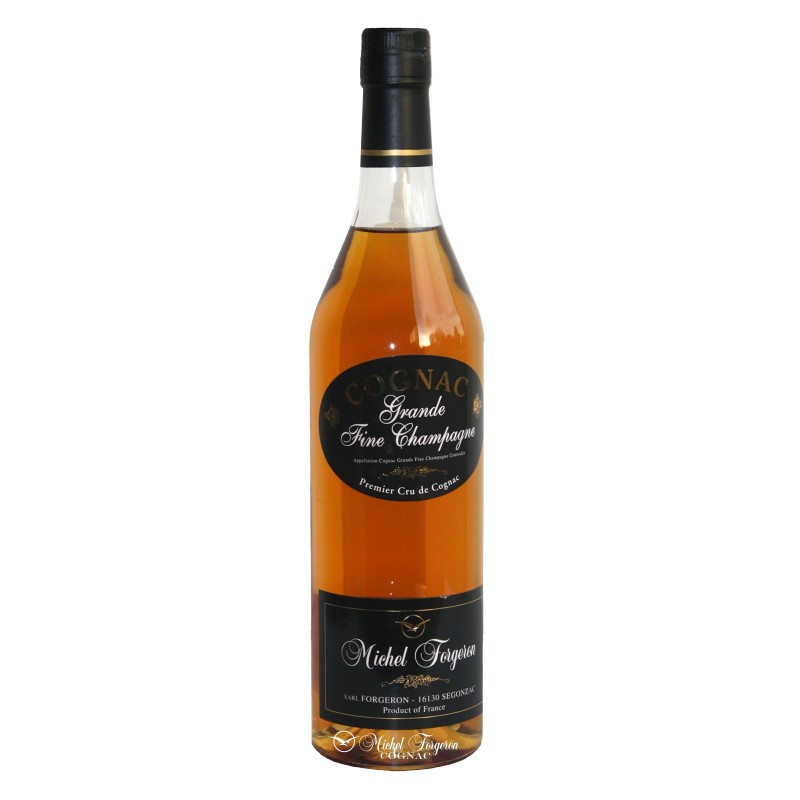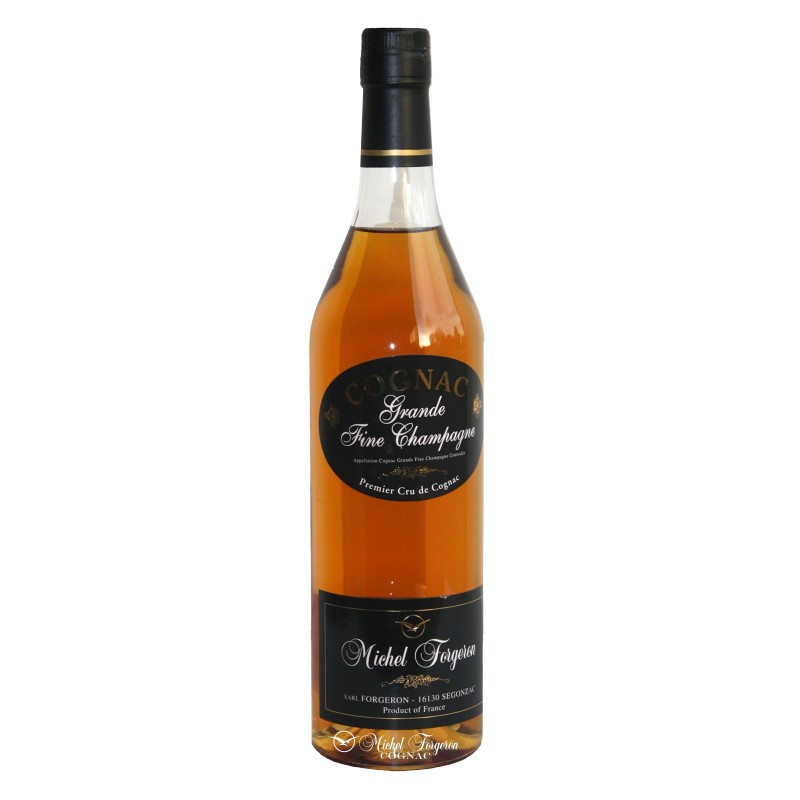 Cognac VS - Grande Fine Champagne
The freshness of VS Cognac - Michel Forgeron allows it to be consumed very easily as an aperitif, on ice or in cocktails.
Try in particular the classic Cognac-tonic which will delicately reveal all its aromas.
Read full description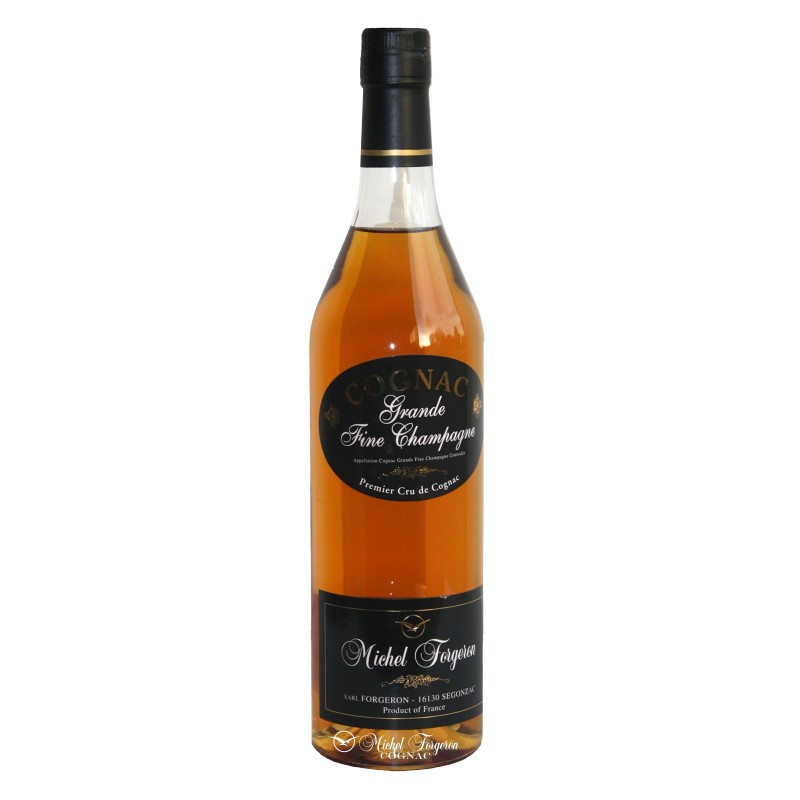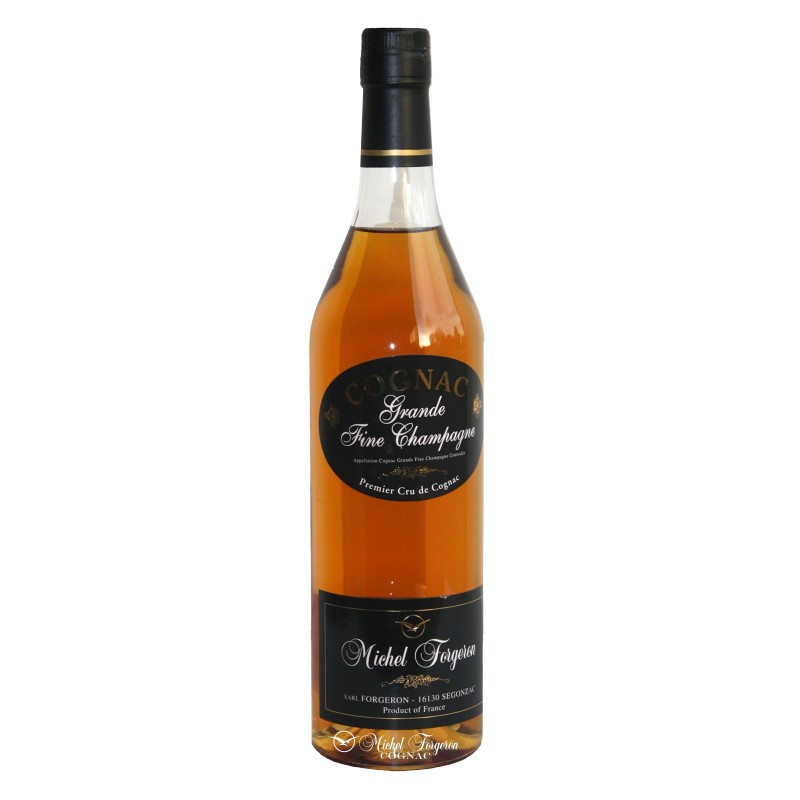 Terroir:
Like all our cognacs, the VS Cognac - Michel Forgeron - Grande Fine Champagne comes from the Grande Champagne region, the most prestigious of the Cognac production area.
Maturing:

This VS Cognac is a blend of cognacs aged from 3 to 7 years in French oak barrels in Michel Forgeron's cellars, and has a 40% vol. titre.

Tasting:
Visual examination:
This VS Cognac has a light amber colour with golden reflections. Its impressive limpidity and brilliance is noticeable.
Olfactory examination:
The aromatic power of this Cognac is perceptible from the first notes, Vanilla and yellow fruit aromas: Nectarine, Peach.
An explosive nose.
Taste examination:
A tension sustained by the aromatic power, where we find the vanilla notes of the nose.
A very lively and persistent VS Cognac.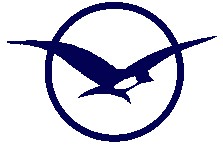 Data sheet
Dominant aromas:

Fruits Jaunes

Alcoholic strength:

40%

Composition:

Assemblage de Cognacs d'âges differents

Main grape variety:

Ugni Blanc

Aging:

3 à 6 ans

Terroir:

Grande Champagne: Calcaire tendre

Color:

doré

Caloric intake / Nutritional information:

btle 70cl @ 40%alc: 1568Kcal - 28cl / 224g d'alcool pur, soit pour 1 dose 2cl: 44.8Kcal
Specific References
EAN13

3760087720433
DISCOVER OUR OTHER PRODUCTS