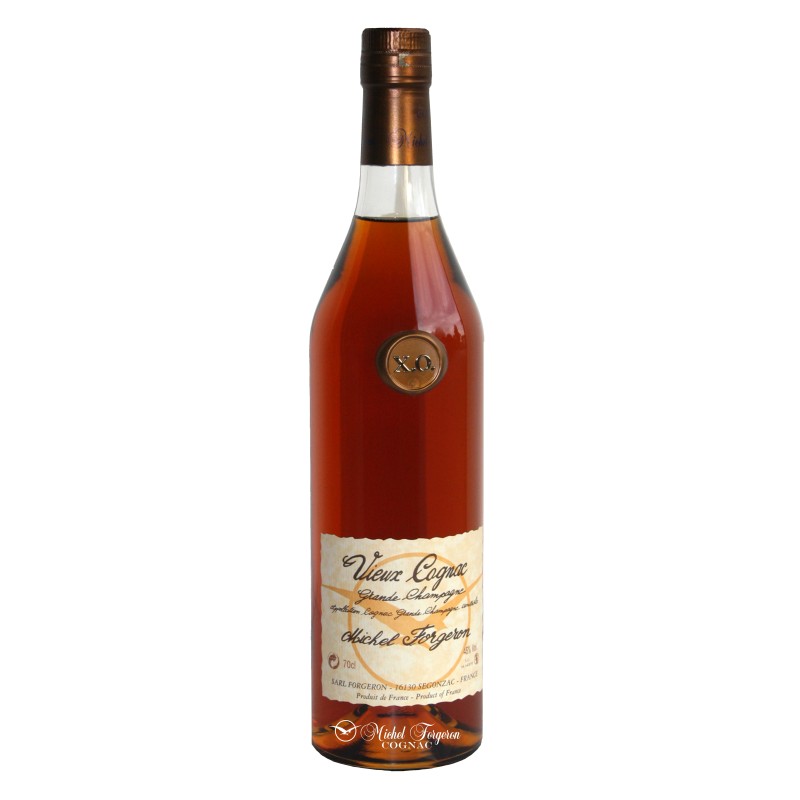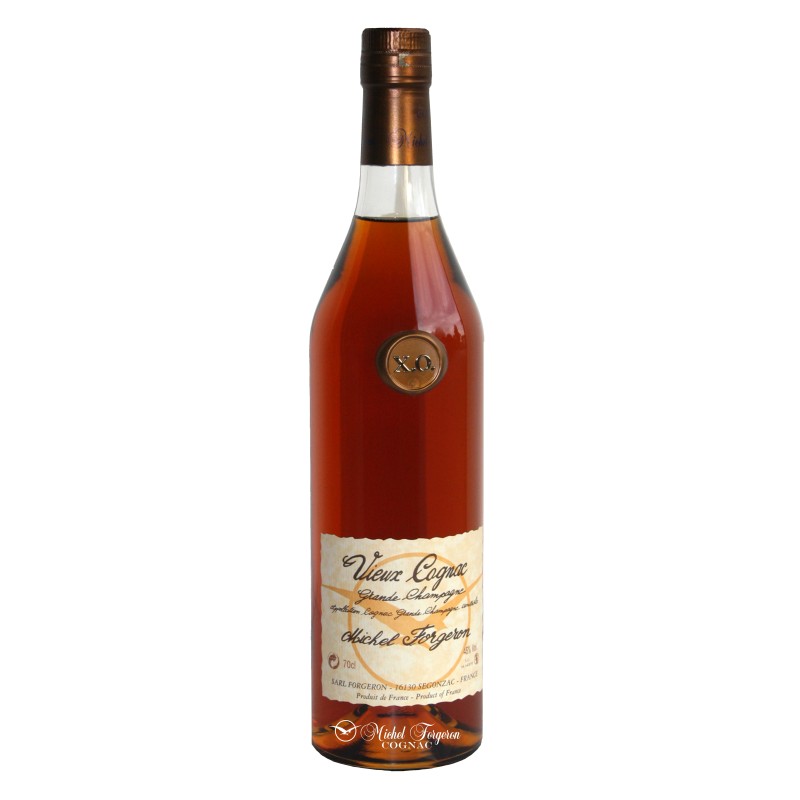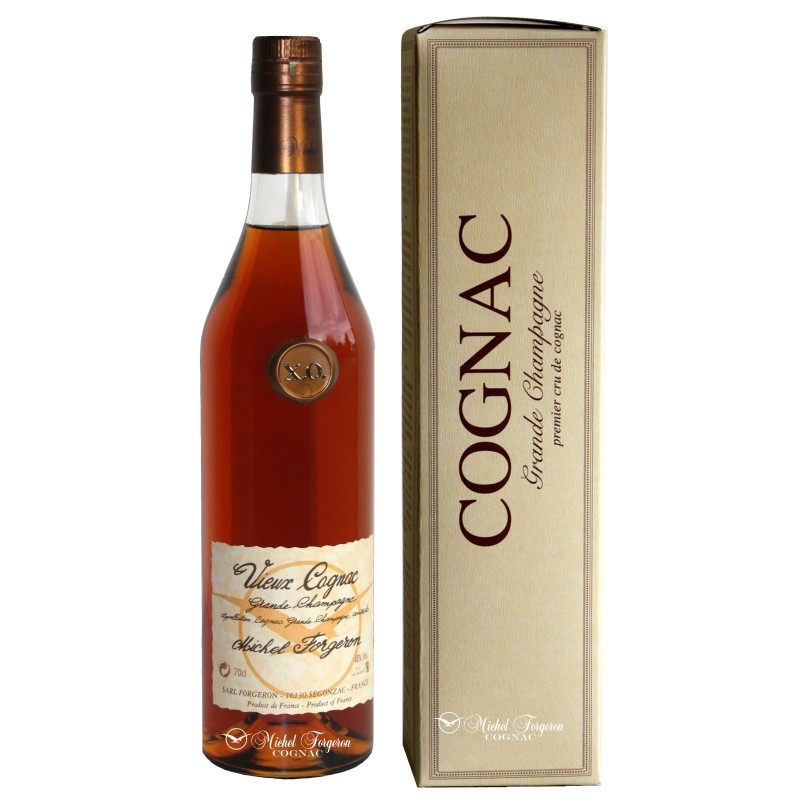  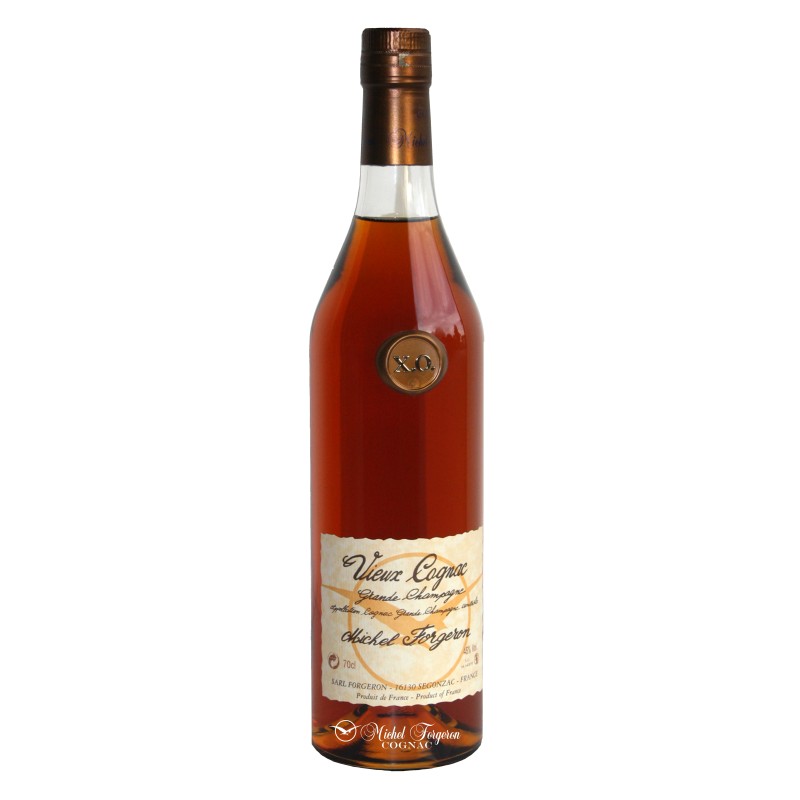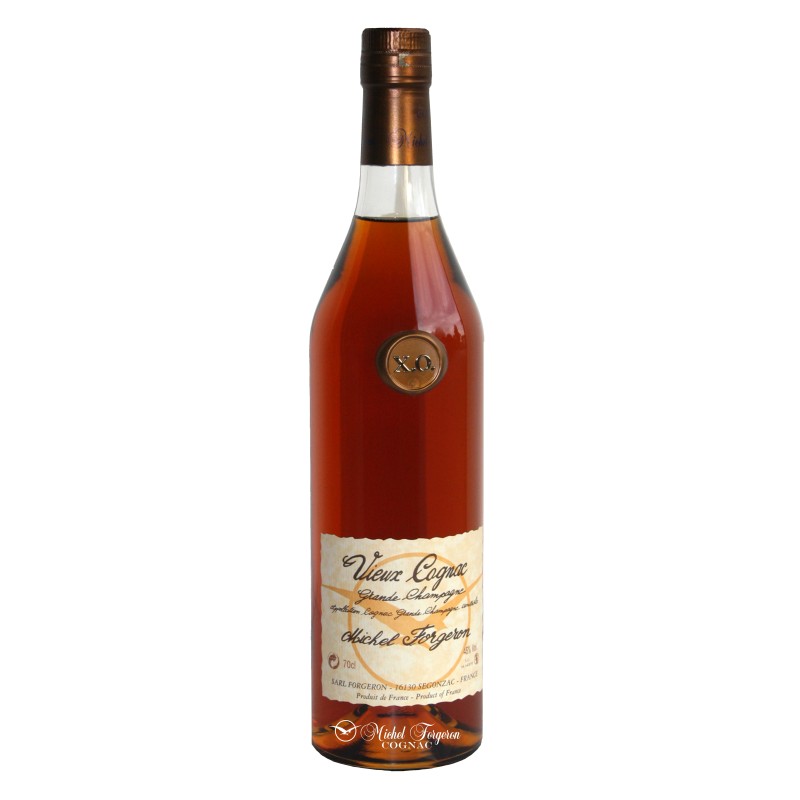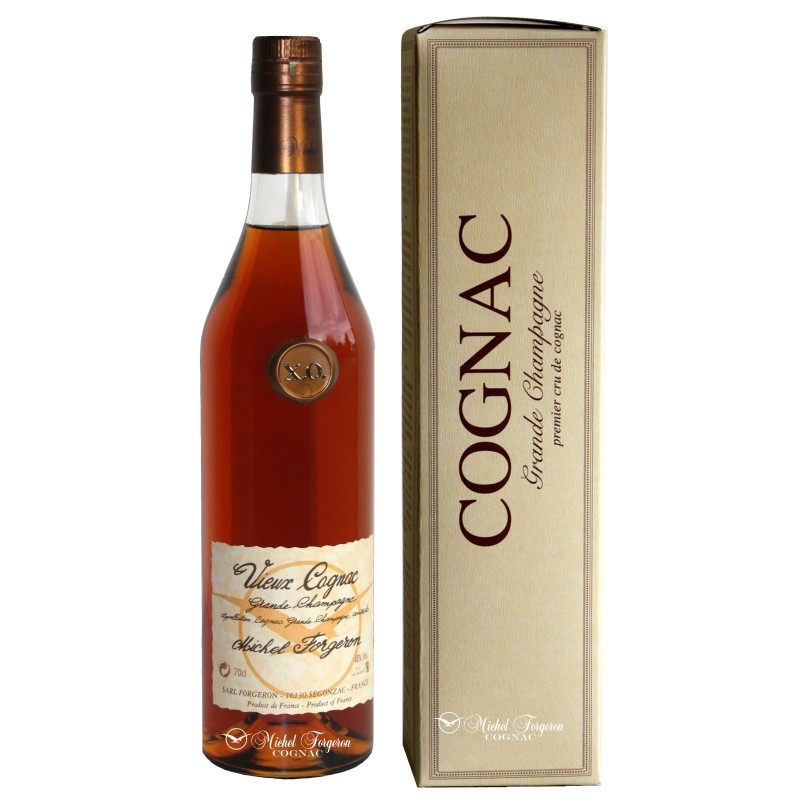 Cognac XO
The elegance of this XO Cognac will perfectly accompany a cigar, thanks to its aromas of spices and leather.
Read full description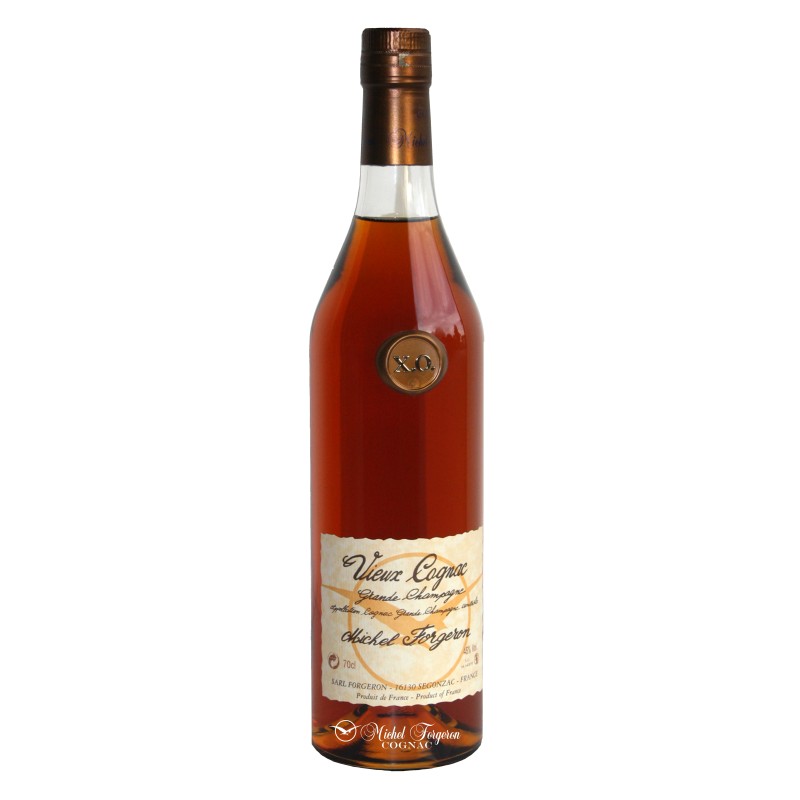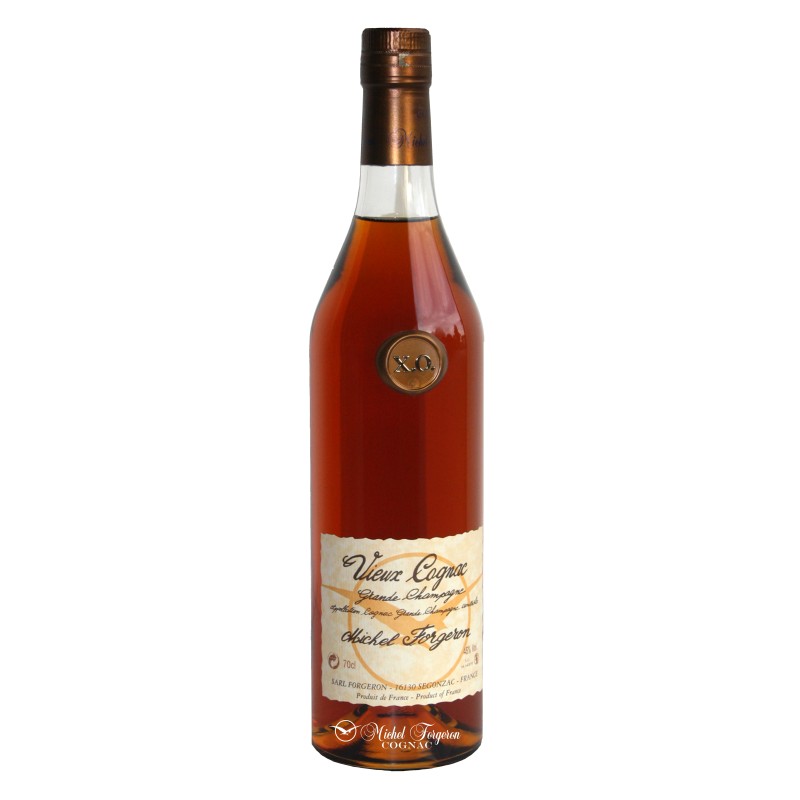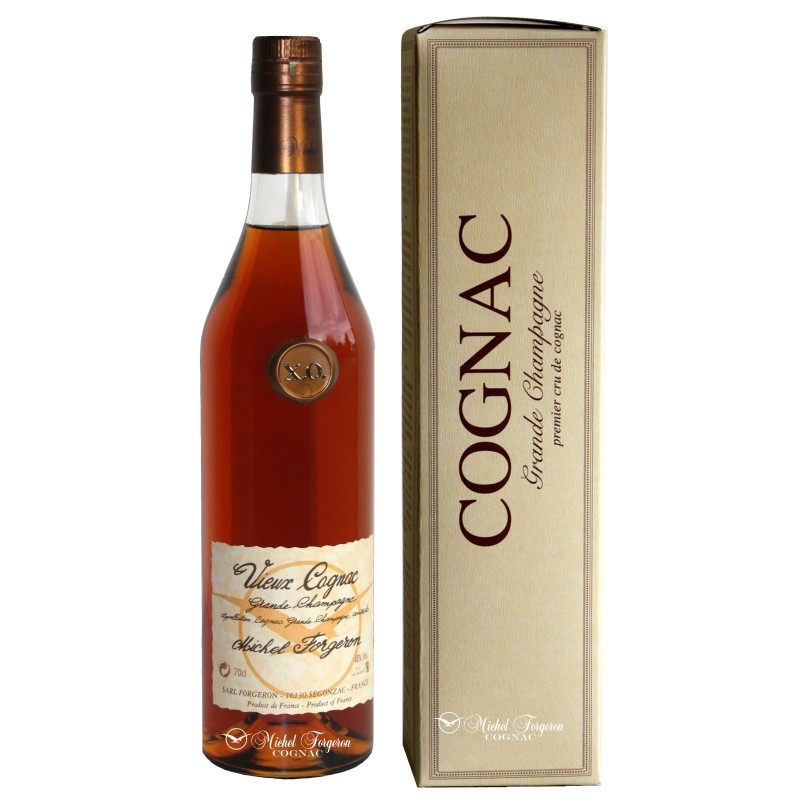 Terroir
Like all Michel Forgeron cognacs, this XO Cognac comes from the Grande Champagne region, the most prestigious of the Cognac production area.
Ageing
This XO Cognac is a blend of very old cognacs aged for 20 to 30 years in French oak barrels in Michel Forgeron's cellars, and has a titre of 45% vol.

Tasting
Visual examination:
This XO Cognac has a mahogany-brown colour, with a sustained brilliance and golden reflections.
Oily tears form on the rims of the glass.

Olfactory examination:
An opulent Cognac, with great aromatic power.
Notes of leather and spices brought by the oxidation of the tannins: Curry, Clove, Nutmeg, Cinnamon, Coffee.
Candied fruit pastry notes.

Taste examination:
A round, supple and delicate eau de vie, with a very good integration of aromas, we perceive in the mouth caramelized notes and a delicate rancio. Endless length.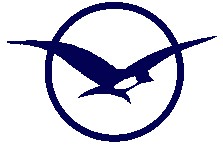 Data sheet
Dominant aromas:

Épices douces

Alcoholic strength:

45%

Composition:

Assemblage de Cognacs d'âges differents

Main grape variety:

Ugni Blanc

Aging:

20 à 30 ans

Terroir:

Grande Champagne: Calcaire tendre

Color:

Ambré

Caloric intake / Nutritional information:

btle 70cl @ 45%alc: 1764Kcal - 31.5cl / 252g d'alcool pur, soit pour 1 dose 2cl: 50.4Kcal
DISCOVER OUR OTHER PRODUCTS